Resolving to Continuously Improve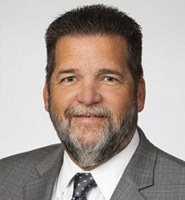 Almost everyone has a resolution they commit to in the new year — even Wescom. Staying true to our core values, we are resolving to continuously improve the service we provide to our members and the communities we serve. This means we're seeking new and better ideas and responding quickly to opportunities so that we can remain competitive in today's market.
In 2022, we focused on convenient access to your account from wherever you are. We improved our online and mobile banking channels, streamlined our online membership and loan applications, and made video appointments available at all of our 24 branches. These enhancements to your everyday banking have made a positive impact in our members' lives and it is also reflected in our asset size. With nearly $6 billion in total assets, Wescom continues to be one of the largest Credit Unions in the nation. Wescom was also voted "Best Credit Union" by readers of 11 local newspapers — another indication of the trust members place in us to service their banking needs.
When we look at continuous growth and improvement in 2023, we consider all aspects of the Credit Union. As we continue to improve your banking experience with us in 2023, we plan to further expand the digital banking platform through improvements to our mobile banking application and loan applications. Additionally, we will expand our branch locations by opening a branch in West Los Angeles later this year. As our 25th branch, this location is an opportunity to serve new and existing members in this community, especially with our strong ties to UCLA. Allowing members to conveniently access their account from wherever they are will continue to be a focus for Wescom in the coming years.
As we focus on growth for the Credit Union, Wescom Financial Services (WFS) will transfer its broker-dealer services to CUSO Financial Services, L.P. (CFS), a subsidiary of Atria Wealth Solutions, and a long-term partner of Wescom. This new chapter for WFS allows us to create a smoother member experience when working with our WFS financial advisors to help members achieve their investment goals. Members will continue to enjoy the robust product set and accessibility they've grown accustomed to.
When we look at continuous growth and improvement in 2023, we consider all aspects of the Credit Union. We are confident that the improvements we're making to serve our members will help us further our goals of exceeding our members' expectations and becoming Southern California's premier banking partner.
Non-deposit investment products and services are offered through CUSO Financial Services, L.P. ("CUSO Financial")("CFS"), a registered broker-dealer (Member FINRA/SIPC) and SEC Registered Investment Advisor. Products offered through CUSO Financial: are not NCUA/NCUSIF or otherwise federally insured, are not guarantees or obligations of the credit union, and may involve investment risk including possible loss of principal. Investment Representatives are registered through CUSO Financial. The Credit Union has contracted with CUSO Financial to make non-deposit investment products and services available to credit union members. Atria Wealth Solutions, Inc. ("Atria") is not a Registered Investment Advisor or broker-dealer. Investment products, services and advice are only provided through CUSO Financial, a subsidiary of Atria.