Ready for the Road Ahead
Wescom is prepared and ready to serve as your trusted financial partner as we enter into a new year.
January 2021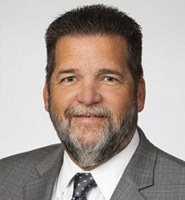 We're still in this, together. Our commitment to serving you has never wavered; and as we navigate these challenging times into the new year, I want to assure you that we've never been more prepared to continue offering you the best financial services to help you succeed.

This past year had taught us that during times of adversity comes great opportunities to exceed your expectations – and that's just what we've done. All of our branches have remained opened throughout the pandemic with the exception of our UCLA Campus Branch, which reopened this fall with modified hours when the campus reopened. We extended our phone and chat hours, and we've continued to deploy Big Blue, our Mobile Branch, during temporary branch closures due to power outages and extreme environmental and weather conditions. Every day we are talking to you about the financial difficulties you're experiencing and offering loan deferment and modifications, Skip-A-Payments, and other financial assistance to help you in any way that we can.
You are at the very core of who Wescom is and without you, we wouldn't be the Credit Union we are today. We also remained dedicated to serving our Southern California communities during this time. True to our mission of building better lives, we donated meals to healthcare workers and provided funds to Southern California area food banks that serve local residents and families. We provided support to teachers, students, and their families through tutoring scholarships and funded school supplies to address educational and financial challenges presented by distance learning. And when the nation faced the grim truths of racial injustice, we did not remain silent. We donated to causes that directly address the systemic racial issues, declared a day of learning for our nearly 800 team members, and provided a paid day-off to be used toward volunteerism so that they can get involved in making a change in our communities.

To help improve remote access to your account, we redesigned our Wescom Mobile Banking App and now we're doing the same thing for our website. This January we will introduce a new and improved eBranch – our online banking tool – so you can continue to conveniently and safely bank with us. As we continue to find more ways to exceed your expectations, we're extending your Signature Scores into 2021, even if your banking relationship with us has changed. This means you can continue taking advantage of the benefits of Signature Membership. You can learn more about that on wescom.org. To end 2020 with a gesture of gratitude, last month we hosted our first-ever virtual Member Appreciation Concert featuring Sheryl Crow to thank you for banking with us as part of our annual Member Appreciation Season. As the Official Banking Partner of the iconic Rose Bowl Stadium, we were able to host this special event, and we look forward to many more.

You are at the very core of who Wescom is and without you, we wouldn't be the Credit Union we are today. We dedicate every day to making sure we exceed your expectations and plan to be here for you every step of the way as we enter into a new year full of hope and anticipation for something great.