Maintaining Relevance by Investing in Our Communities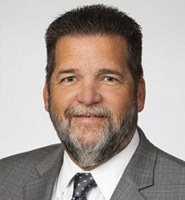 It's amazing to think about how much Wescom has done in just these past few months. As we continue to stay relevant and competitive in today's ever-changing world, we're adapting to your needs and listening to what you expect from a financial institution. We understand that it's important for your values to align with those at Wescom, which is why we're investing more into our communities than ever before.
As our seven-year partnership with UCLA continues to strengthen, we're proud to partner with Bruin student-athlete and women's softball star, Maya Brady. Throughout the next several months, Maya will share the benefits of Wescom membership on her social media platforms, co-host a financial literacy event for Bruin student-athletes, and support a philanthropic initiative through grant support with the Wescom Foundation. This aspect of the partnership is important because it ties in Wescom's purpose, in that we're more than just a credit union, we're here to help all Bruins and all Southern Californians build better lives.
We've learned that when we work together, we can do so much. The Wescom Foundation is really taking the lead when it comes to deepening and expanding our commitment to building better communities in Southern California. This year, the Foundation increased its total Social Justice Fund contribution to $45,000 across five high-impact organizations that support community transformation and advance social justice. Last month, we sponsored Serve LA 2022, a city-wide day of service organized by the UCLA & USC Volunteer Centers. Recognizing that many Southern Californians still face food insecurity and struggle to meet their basic needs, the Foundation is providing members and non-members with the opportunity to donate to local food banks this holiday season. To further our commitment to aiding hunger relief efforts, the Credit Union will match up to $50,000 of total donations.
In working towards our vision of becoming Southern California's premier banking partner, we're making a difference in the communities we serve not only for today, but for tomorrow. As a credit union founded by its members whose values aligned with each other's, we've learned that when we work together, we can do so much.