Growing Together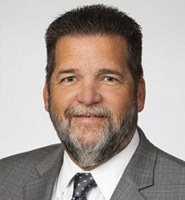 This year has promise to be a great year for our members, team members, and communities alike. After two years of navigating through a global pandemic, we can embrace continued growth and a renewed sense of togetherness. Although we realize that much has changed in those two years, we know one thing has remained consistent: our commitment to building better lives for all.
Growth happens when we reevaluate our current products and services, and improve them to better serve the evolving needs of our members. This year, we introduced two new youth accounts — Youth Banking and Youth Banking Plus — that provide young people and their parents with the opportunity to be in control of their finances. We know that investing in our youth and guiding them on the path to financial wellness will not only help them develop healthy savings habits early on, but also strengthen the future of the Credit Union as we strive to be there for our members through every stage of their financial journey.
Wescom has always been here for our members, team members, and communities, but now we have momentum. As the face and voice of Wescom, our team members have consistently been a component to our growth and success. We have found that when positive change starts with our team members, it extends to our members and communities we serve. In 2021, we established our new Diversity, Equity, Inclusion, and Belonging (DEIB) Committee comprised of 15 volunteers throughout the organization to set the foundation for an even more diverse culture at Wescom. Embracing and continuing our DEIB initiatives, Wescom observed Juneteenth (June 19) as a holiday for the second consecutive year, closing the Credit Union on Monday, June 20, 2022 and encouraging a day of reflection, learning, and joining in the name of freedom, justice, and the power of community.
As an organization focused on building better lives for all, emphasizing the communities we serve continues to be an integral focus in terms of growth. After a two-year hiatus, the Wescom Foundation has restored in-person employee volunteer events, expanding our reach to help communities struggling with food insecurity in Los Angeles, Orange, and Ventura counties. Just last month, Foundation volunteers and other members of the community harvested more than 9,000 pounds of produce for Second Harvest Food Bank of Orange County. Starting this Independence Day, Wescom will be the presenting sponsor of the AmericaFest Celebration at the Rose Bowl Stadium on July 4 for the next five years. In working towards our vision of becoming Southern California's premier banking partner and making a difference in the communities we serve, this partnership furthers our commitment to our communities to make sure this iconic celebration continues as a tradition in Southern California.
Wescom has always been here for our members, team members, and communities, but now we have momentum. Together, we can overcome great challenges and emerge even stronger than before — that's the Wescom way.