Accelerating Growth
Building Better Lives for More Californians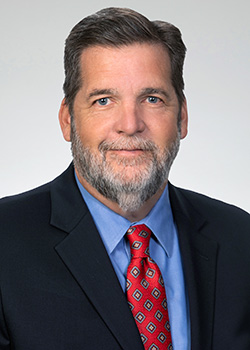 At Wescom, our vision is to become Southern California's premier banking partner so that we can build better lives for our members, communities, and team. Given our commitment to delivering innovative products and services, the value we are able to pass to our membership through better rates, lower fees, robust access channels, and our unwavering focus on member service, we believe that we have the ability to expand our reach and build better lives for more Californians. It is with great pleasure we announce that Wescom Credit Union and Central Coast Federal Credit Union (CCFCU) have entered into a merger agreement.
Headquartered in Monterey, California and serving nearly 15,000 members, CCFCU is a community-based Credit Union with $187 million in assets and four branches throughout Monterey County. . . .we are excited for this next chapter of growth for the Credit Union. . .Upon merger, which is set to take place the second quarter of 2024, the four CCFCU branches will convert to Wescom branches, expanding the Wescom footprint to 28 branches and facilitating the entry and growth into a new geographic region. CCFCU members will be welcomed as Wescom members and will have access to robust online and mobile banking products, 24 new branches throughout Southern California, and a full-range of banking products and services, including access to direct deposits two-days sooner.* Additionally, CCFCU employees will be welcomed as Wescom team members and have access to a wide range of benefits, training resources, and tools. Pending regulatory approval and a vote from the CCFCU membership, we believe this is a perfect union and will benefit our combined 240,000 members, soon to be nearly 900 team members, and the communities we serve across California.
Supported by our founding philosophy of "people helping people" and driven by our dedication to building better financial futures for our members, communities, and team, we are excited for this next chapter of growth for the Credit Union and look forward to sharing more about this exciting development in the coming months.
* Wescom will post your direct deposit when it is received, regardless of the settlement date. Early access to your direct deposit of funds is not guaranteed and is dependent on the timing of funding by the payer. Wescom does not control when the direct deposit is received.